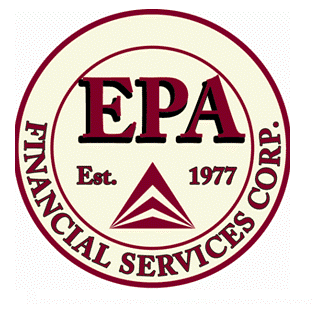 **

ATTENTION  ALL 

CURRENT CLIENTS**
Please call for an appointment.  
There will be some changes to certain accounts due the Department of Labor (DOL) ruling, that  we may need to discuss with you.  
                                             Please call Heide for an appointment
. 
                                   732-286-1000
UPCOMING WORKSHOPS for 2017
Each Month EPA Financial Services, Corp. will have a different Theme.  Throughout the month on our Radio Show, "Managing Your Money", we will talk about topics relating to each month's theme.  In addition, we will hold events and/or Workshops in conjunction with that month's theme.  
RESERVATIONS ARE REQUIRED so call 732-286-1000 to make your reservation today!
Friday, September 22, 2017 @ 1pm
Wine & Travel 
Please join us for some wine (over 21 years of age only!) and some cheese.  We will be having a travel agent join us to give you some great ideas on different travel opportunities for singles and couples!  Call for your reservation today!  
732-286-1000
SEE OUR UPCOMING EVENTS PAGE
(under About Us Tab) for more details.
RESERVATIONS ARE REQUIRED
All Workshops are held at our office at
2040 US Highway 9, Toms River, NJ 08755.
If you are interested in one of our Workshops, please call Heide, to make a reservation. Feel Free to Bring a Friend or Family Member.  732-286-1000
---
EPA Financial Services, Corp.
We offer a one hour, Free, No Obligation, Consultation 
The first appointment won't cost you a thing but the information you get could be priceless!
EPA FINANCIAL SERVICES CORP.
Robert J. Richards Sr. (Bob) and his wife, Jeanne Richards started EPA Financial Services, Corp. in 1977 as a way to help people like you and your family pursue your financial goals. Bob and Jeanne have worked tirelessly to build a family oriented practice, where our clients and our advisers are treated like family.  Bob enjoys what he does, he enjoys his clients, and it shows.  While Jeanne volunteers endlessly for various organizations, Bob enjoys traveling the country playing competitive Softball. 
Upon graduating college, their daughter, Heather Richards-Barone ,  taught Elementary School.  After a few years, something called her back to the job she started while in high school.  Heather joined EPA Financial Services, Corp. full time  in 2003.  Since then she has worked hard doing double duty as the VP of Operations, as well as an Financial Advisor to her many clients.  In January 2015, Heather took over as President of EPA Financial Services, Corp.  Heather is not only capable but her ability to get things done, is remarkable.  She is a fierce advocate for all our clients at EPA Financial Services, Corp.
The Richards Family and EPA Financial Services, Corp. are known for treating their clients like family.  What they do as advisors directly effects their own family(s)  so they will always work in your best interest.     
Your Family's Finances Are Our Family's Business 
 Call today for a 1-Hour - NO Obligation Consultation @
1-732-286-1000
---
Special Links
Below are two very important links for anyone thinking of retiring or who is already retired.  There is a wealth of information on both of these sites.  We encourage you to click on the links below to gain more information.
---
EPA Financial Services, Corp.

 
Home to the popular radio talk show
"Managing Your Money"
heard every Saturday morning from 9-10 am on WOBM-AM 1160 & 1310.  During this hour, the Richards' family discusses a variety of financial topics, such as current economic conditions and events, and upcoming economic changes, as well as community projects and programs.
---
"Like" us on Facebook to keep up to date on all our events.
PLEASE NOTE: The information being provided is strictly as a courtesy.  When you access any provided links, you are leaving our website and assume total responsibility for your use of the website you are linking to.  We make no representation as to the completeness or accuracy of information provided at this website.  Nor is the company liable for any direct or indirect technical or system issues or any consequences arising out of your access to or your use of third-party technologies, websites, information and programs made available through this website.