About Our Company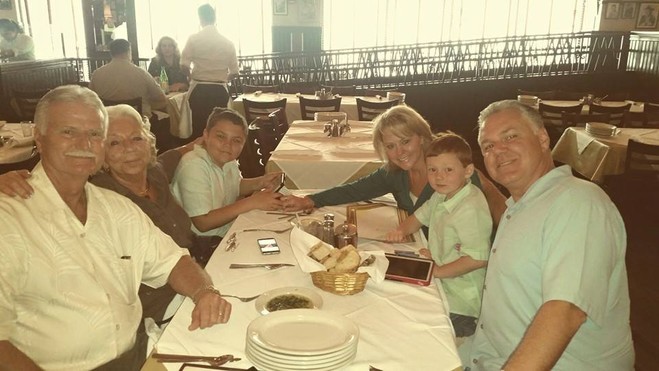 Bob, Jeanne, Michael Robert, Heather, AJ, & Anthony
EPA Financial Services, Corp.
BECOMING A CLIENT ~ EPA Financial Services, Corp., is an Independent Financial Services Firm. In today's world where most financial service companies are compensated on products they sell, EPA has been using the same Financial Planning process since 1977. We gather pertinent information from our clients, then utilizing sophisticated, analytical, yet comprehensive and ever enhanced computer software we develop a plan designed to meet your stated goals and objectives.
With almost 50 years of combined experience in Financial Planning, Bob, and Heather, are able to help any and all of our clients at a moments notice. We get to know our clients on a very personal level. They become an extension of the Richards family. We spend a great deal of time in order to understand your goals, your fears, your risk level, and what your expectations are from our services. This process is designed to help families pay for college, protect themselves in case of illness or death, save taxes or secure their retirement.
As an Independent Financial Services Firm, Bob, and Heather have no financial ties to any companies or incentives to sell their products, or any quotas to maintain. We just want to make recommendations that will help our clients achieve what they want to do with their finances.
CLIENTS ~ While most other financial institutions sell you a product and then never contact you again, EPA is constantly meeting, reviewing and updating with our clients. We prefer to meet with our clients 2 to 4 times per year. We feel that it is imperative that you be aware of how the changes in the markets, tax laws, etc., will affect our recommendations, your plans and your goals.
Within our personal and total Financial Plan for our clients, the following areas are explored, if applicable, for our client's financial needs to be achieved:
Risk Management
Money Management
Educational Needs
Business Planning
Tax Planning
Investment Strategies
Retirement Needs
Estate Planning
At EPA we realize we cannot be an expert in all of the financial arenas. Therefore we have developed relationships with local professionals to help advise our clients within their specific area of specialization, i.e.: Elder Care and Estate Planning Attorneys, CPA's, Investment Managers, Property Tax Attorneys, Realtors, Long-Term Care and Insurance Providers, Banks, Auto Dealers, Senior Service Advisors. [Strategic Alliances]
We offer a One Hour-No Obligation Free Financial Consultation or Second Opinion.
Call Heide at 732-286-1000, to set up your appointment.
The appointment won't cost you a thing but the information you get could be priceless!